Fundacion Tecnalia Research & Innovation
Tecnalia Research & Innovation has been born out of the merger between Cidemco, ESI, Euve, Fatronik, Inasmet, Labein, Leia and Robotiker, thus creating the largest private Research, Development and Innovation (R+D+i) group in Spain and one of the leading ones in Europe, with a staff of over 1,400 people and a turnover of 125 million euros.

"A private, applied research centre of international excellence with a great impact on local industry, and turned into a centre that attracts people and organisations"

The keys turning the vision of Tecnalia Research & Innovation into reality are marked by the following: its private nature; the focussing of its activity on Applied Research; the fact that it is a centre of international excellence (international R+D contracts, foreign researchers, and international accompaniment of local industries, licences, IP, etc.); the impact it has on local industry (R+D and Innovation projects with companies, spin offs, training, E+C services); its openness; and the fact that it has become a centre that attracts people who want to develop their creativity, and organisations (networks) keen to interact and co-generate knowledge with Tecnalia.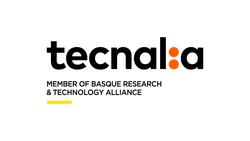 Type

Research Institute

Country

Spain

Website