ITEA Smart City Advisory Board
To create a dialogue between cities and Smart Cities technology developers, ITEA has established the Smart City Advisory Board.
This Advisory Board will serve municipalities to share immediate needs to experts of technologies in the ITEA Community, be informed on a regular basis on the innovation and digital technology trends that can impact their city, validate and shape any potential products, offering added value for Smart City applications, that are being developed in an ITEA project, access the newest products that are developed in ITEA projects, discuss issues with peers from other cities and be the pioneer of change in their cities by using an open community compatible with the public procurement laws.
This Advisory Board will serve the ITEA Community to understand the urgent needs of municipalities, validate their potential products that are developed in ITEA projects and their features at an early stage and exploit their products to municipalities at the end of an ITEA project in the context of usual public procurement rules.
The aim of the SCAB portal is to bring the Smart city challenges and innovative Smart City solutions of the SCAB members and the ITEA Community together in one place.
By clicking on the buttons above, you will be redirected directly to this part of the website.
---
Participating SCAB cities
Members
---
Smart City challenges
The ITEA SCAB meets twice a year: one meeting focuses on sharing Smart City projects and challenges existing in the member cities, and the second meeting focuses on sharing Smart City innovations resulting from the ITEA RD&I Community. The challenges shared in the first meeting are gathered in a report:
In addition, you can find the websites with tender information per SCAB city below:
City of Antwerp

City of Antwerp

City of Stockholm

City of Stockholm

City of The Hague
---
Latest Smart City news
Find an overview of all Smart City-related news in the news overview.


---
Smart City solutions e-Catalogue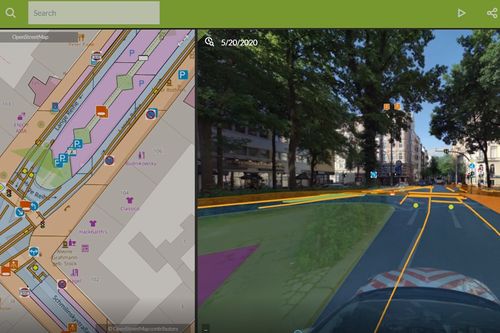 Cyclomedia Mobility pack
Data is the foundation of a smart city. The Mobility pack provides you with the data that provides insight on the status quo in your city. How many traffic signs, road markings, traffic lights, street lights, parking lots, cycle lanes and e-charging stations do you have? What condition are they in? And where exactly are they located? Essential information for a pro-active approach to improve a city infrastructure and to adapt to new ways of transportation.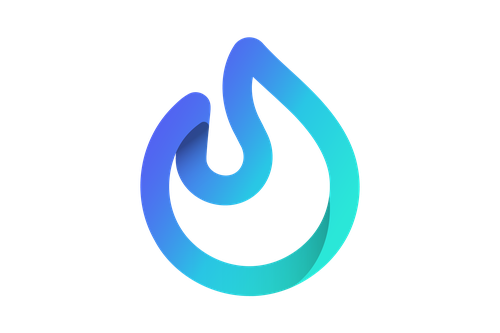 IoT-Ignite Platform
It's a multi-layered platform technology that serves big data, analytics, machine learning and AI. It is highly scalable for large and wide deployments to provide connectivity management, device and service provisioning, device management, control, service automation, end edge computing with real-time visibility and optimisation tools.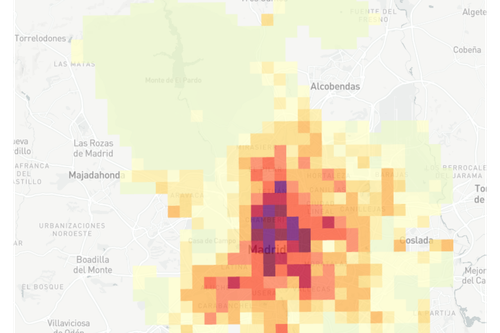 Nommon Population Insights
Nommon Population Insights provides indicators on the distribution of people in a given area and its evolution over time, including visitor profiling (e.g., age, gender, income, home location) and visit type (e.g. visit purpose, frequency, length of stay). The solution exploits anonymised mobile network data, which offers detailed information about the activity patterns of large-scale, well-distributed samples of the whole population, without the need to deploy expensive sensorisation solutions.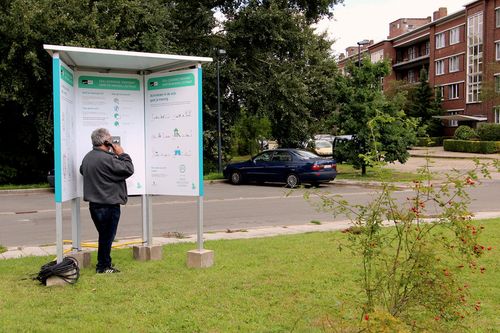 Participation Pavilion
The participation pavilion bridges the gap between online and offline urban participation. It is placed at strategic locations throughout a municipality, informing citizens about new urban development plans or policy issues the city wants to bring forward. To give feedback on the issues or proposals presented, citizens are invited to pick up the phone and answer a set of questions. All replies are recorded and digitally processed for anonymous pattern analysis supported by linguistic algorithms.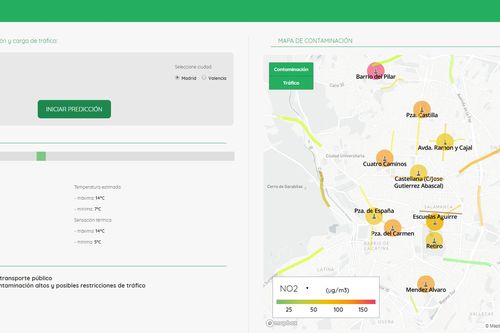 Smart City Platform
Smart City Platform including a web app for city authorities making decisions on the urban mobility planning, which provides seven-day predictions about pollution and traffic status based on municipal open data and simulation of pollution scenarios and an android mobile application for citizens which provides real-time recommendations about pollution and mobility and traffic accident risk prediction based on deep learning techniques..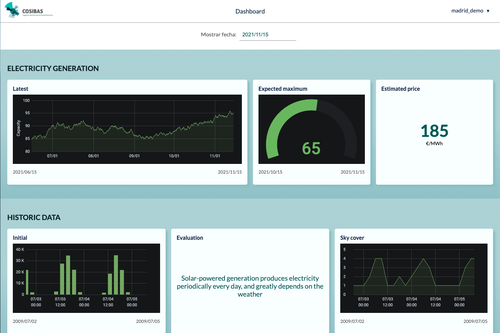 Smart Data Visualisation System for Energy Consumption Optimisation
Web application focused on helping consumers to make decisions and optimise the energy consumption and cost for a long term. Main features are as follows:
- Consumed energy predictions and energy cost predictions for a long term based on DL algorithms
- Valuable recommendations based on the above-mentioned predictions to help consumers to make decisions
- Dashboard to visualize all kind of data related to the energy consumption
Find an overview of all Smart City solutions in the solutions overview.


---
ITEA Smart City projects
Smart Cities is one of the main challenges of ITEA and therefore there are many ITEA projects solving different Smart City challenges. Below you can find more information about these Smart City-related ITEA projects:
For an overview of all Smart City-related projects, go to the full project list.


---
Smart City events
For an overview of all Smart City events, go to the full event list.


---
Part of a bigger story
The ultimate goal is of the Smart City Advisory Board is to create a dialogue between cities and new Smart Cities technology developers.
As outcome of the SCAB meetings a Smart city challenges report will be written, that will be shared with the ITEA RD&I Community.
The ITEA Community will pick up the challenges and create project ideas and corresponding project that will be shared in the ITEA Project idea tool. SCAB members are invited to check out these ideas and join those of their interest as use case providers.
These Smart City project ideas and their corresponding consortia can be further defined during the ITEA Project Outline (PO) Preparation Days in September 2023. City representatives are invited to participate in this event.
Smart city project proposals can be submitted in the upcoming ITEA Call for projects in November 2023.
Successful Smart city proposals will receive a label in March 2024 and could be funded and start by the end of 2024/beginning of 2025.

Are you a city representative and do you want to join the Smart City Advisory Board?
Contact us at info@itea4.org!