Published on 29 Sep 2022
Promote your Smart city-related products and services to city representatives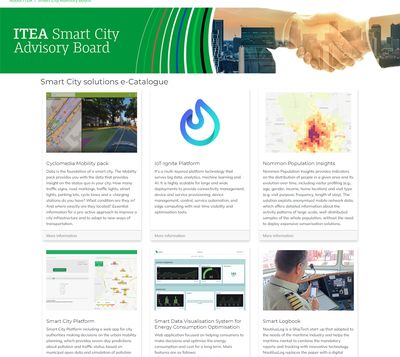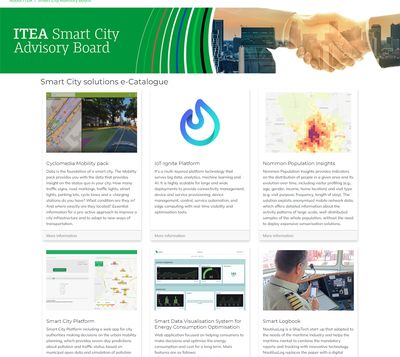 For a few years now, ITEA has been reinforcing its customer orientation to ensure the project results are in line with the market demands. One of the initiatives we have set up for this, is the Customer Advisory Board on different domains of which the Smart City Advisory Board (SCAB) is one. The aim of the Smart City Advisory Board, consisting of representatives from municipalities from all over Europe, is to provide an opportunity to share immediate needs from city representatives with technology experts from the ITEA Community and to validate and shape potential Smart city products and services that are being developed in ITEA projects.
Currently the SCAB exists of representatives of ten cities: Antwerp, Brno, Dortmund, Ghent, the Hague, Istanbul, Kassel/ Nordhessen region, Stockholm, Tampere and Zaragoza. This list is being extended continuously.
SCAB portal
To facilitate the collaboration between the city representatives and the ITEA Community, we have built a SCAB portal, gathering the most important information that is useful for both parties e.g. tender information, news, solutions, projects and events. This portal is accessible via https://itea4.org/smart-city-advisory-board.html.
As (some of) the outcomes of the ITEA project(s) you are/were involved in can be relevant for cities, we invite you to have a look at the portal and share with us the information about your Smart city-related products and/ or services that can be added in the e-Catalogue. A number of solutions can already be found in the portal.
The goal is not to be exhaustive on this portal, but to create a willingness to connect and to share the access points to more information and collaboration opportunities. We are planning our next SCAB meeting in November 2022, therefore we request you to send your input before 28 October 2022 to linda.van.den.borne@itea4.org by using the SCAB e-Catalogue template.