ESTABLISH
Environmental Sensing To Act for a Better quality of Life: Smart Health
Project description
The aim of ESTABLISH is to convert (sensor) data into actionable information developing software intense applications that combine real time sensor data with models providing real time feedback. The application scope is services and solutions on an individual level utilizing environmental sensors (air quality, noise, heat, temperature) to improve our quality of life with respect to health.

http://www.vtt.fi/sites/ESTABLISH
Project leader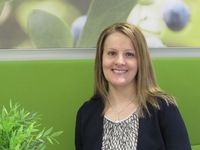 Kaisa Vehmas
VTT Technical Research Centre of Finland Ltd.
,
Finland






Czech Republic
Finland
Korea, Republic of
Romania
Spain
Türkiye
Project publications
Work package documents