Siveco Romania S.A.
SIVECO Romania SA (www.siveco.ro, http://rd.siveco.ro) is a private shareholder company, established in 1992 as a research & development division within the international group SIVECO.
During its twenty years of existence, SIVECO Romania SA has become one of the most important Romanian providers and software integrators of ERM L&M (Enterprise Resource Management License and Maintenance), eLearning, eGovernment, eHealth, eAgriculture, eCustoms solutions and turnkey projects acting both on the internal and international markets. Moreover, SIVECO has gained a solid reputation on international markets by developing successful projects together with several international companies, collaboration that has blossomed into genuine partnership over the years.
We can provide all services on the whole life cycle of the information projects: analysis of users requirements, design, development, testing, implementation, end-users training and technical assistance, system maintenance. We have developed and currently are running some of the largest and most complex, national-wide information systems in Romania, in different domains: Education, Agriculture, Health Insurance, Customs, Nuclear, Social Security. Our staff contains over 1.000 highly educated IT specialists covering all stages of projects development: analysts, business consultants, system architects, programmers for different platforms, implementers, testers, DBAs, data analysts, accredited trainers.
SIVECO Romania SA offers a new approach in computer based education for both educational and enterprise sectors, by leveraging the power and flexibility of its eLearning solutions. Our successful references include very complex projects, as for example, the introduction of the AeL eLearning
platform in the Romanian pre-university education; providing an integrated information system for large national companies, etc. Also, SIVECO has developed and implemented solutions for improving the management of the health insurance funds and for increasing the quality of medical and pharmaceutical
services.
SIVECO Romania SA is involved as technological partner in the following European Projects: ACGT (FP6) - Advancing Clinico-Genomic Clinical Trials on Cancer, P.CEZANNE (FP6) - Integration of Nano-Biology and ICT to Provide a Continuous Care and Implantable Monitoring System for Diabetic patients, Eurocancercoms (FP7) - Establishing an efficient network for cancer communication in Europe, Linked2Safety (FP7) - A Next-Generation, Secure Linked Data Medical Information Space For Semantically-Interconnecting Electronic Health Records and Clinical Trials Systems Advancing Patients Safety In Clinical Research, TERENCE (FP7) - An Adaptive Learning System for Reasoning about Stories with Poor Comprehenders and their Educators, ALIS (FP6) - Automated Legal Intelligent System; LD-CAST (FP6) - Local Development Cooperation Actions Enabled by Semantic Technology
ODS (Open Discovery Space) (ICT PSP) - A sociallypowered and multilingual open learning infrastructure to boost the adoption of eLearning resources, RENOVA (LLP) - A knowledge transfer and framework construction for nursing staff across Europe to develop professional skills as Managers and GUARANTEE (ITEA2) - A Guardian Angel for the Extended Home Environment.



(Extracted from the FPP of SEAS)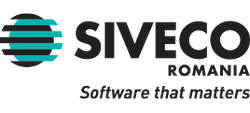 Type

Large Industry

Country

Romania

Website