VTT Technical Research Centre of Finland Ltd.
VTT Technical Research Centre of Finland is a contract research organisation involved in many international assignments. With more than 2800 employees, VTT provides a wide range of technology and applied research services for its clients, private companies, institutions and the public sector. Through creating and applying technology, VTT actively increases the competitiveness of industry and other business sectors, and thus increases the welfare of society.
Research and product development is carried out in materials, production technologies and components for companies in the fields of telecommunication, semiconductor, sensor, and information industries. VTT supports the competitiveness and product commercialisation of its clients by innovations and creation of knowledge based on its core competences. To benefit its clients, VTT also provides trial production lines as well as maintains first rate equipment. VTT creates user friendly applications and develops the required service platforms.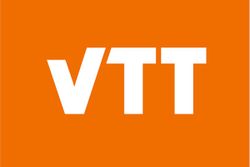 Type

Research Institute

Country

Finland

Website