KoçSistem
As a pioneering organization of the IT sector in Turkey, KoçSistem holds on to the principle of providing trainings beyond the expectations of its customers through special technological solutions engineered according to specific requirements in compliance with the "end-to-end" service concept.
Corporate Vision
Our corporate vision is to become the pioneering power to carry our stake holders to the future in Europe and in near geography with innovative technologies, solutions and services.
Corporate Mission
Our corporate mission is to become an institution which creates surplus value for its country and to be the leader institution in trustable, innovative and directing technology, solutions and services by using the power it takes from its stake holders for their development; and to maintain this position.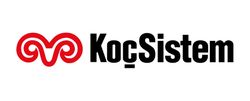 Type

ITEA Founding Company

Country

Türkiye

Website