ITEA Magazine 45 - July 2023
Contents
Download the full ITEA Magazine #45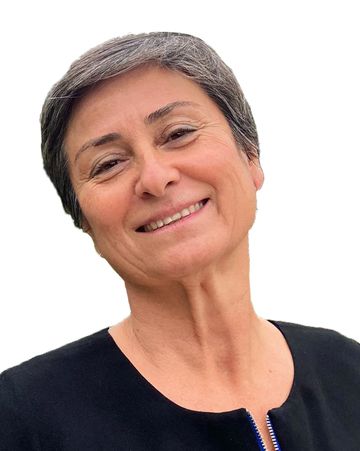 Zeynep Sarılar
Dear ITEA Community,
Preparing the future is only possible by understanding the roots.
Solving a problem with a permanent solution can only be achieved by finding its root cause.
Defining the formula of a success is only possible by investigating the roots where it stands.
Creating impactful results is only possible by achieving outcomes that improve lives.
While celebrating 25 years of ITEA, we are diving into the deepest roots of ITEA to understand how it was established so that we may continue its success in the future by following the footsteps of predecessors and continuously adapting these steps to new conditions. And it has been a joyful and instructive journey.
In this magazine, you will find an interview with Wilbert Schaap, the Public Authority of the Netherlands for ITEA and one of the initiators of the ITEA Community, and with Ayda Kara Pektas, Public Authority of Türkiye, a relatively new member of the ITEA Public Authorities Committee. This gives a perspective on what the roots are and how things have evolved over time. The common denominators are continuously successful results, enthusiasm and trust.
Read more
Country Focus
Research and innovation are crucial for competitiveness, sustainability and resilience
As part of the Swedish Ministry of Climate and Enterprise, Vinnova is the government agency charged with promoting sustainable growth through innovation and thereby strengthening the capacity to achieve the sustainable development goals of the 2030 Agenda adopted by the United Nations. Vinnova's Susanne Liljeblad and Jessica Svennebring explain the role the Swedish agency plays in promoting international collaboration for research, development and innovation, with particular reference to market-oriented Cluster projects like ITEA.
Read more
Provider of world-leading sustainable and automated solutions
The multinational ABB has a history of innovation excellence stretching back 140 years to 1883 when one of its predecessors the Swedish company ASEA was founded to take advantage of the new technology called electricity. Nowadays, ABB is a leader in electrification and automation technologies, enabling a more sustainable and resource-efficient future. The company's solutions connect engineering know-how and software to optimise the way in which products are manufactured, moved, operated and controlled. ABB employs around 105,000 people and is active on a global scale.
Read more
25 years of ITEA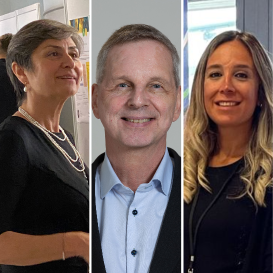 A conversation between Zeynep Sarılar, Wilbert Schaap and Ayda Kara Pektaş
Upcoming events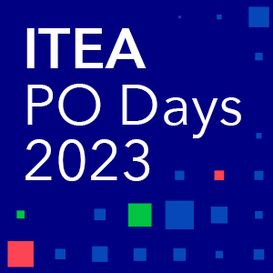 12-13 September 2023, Berlin, DE
Become part of ITEA's next ground-breaking innovation!
Event report