Ericsson
Ericsson Turkey is the first 100% foreign-owned company, operating in Turkey since 1890. Ericsson made its first investment in 1890 by establishing a telephone line in Dolmabahçe Palace, which is still active today. Two years after the establishment of the Republic of Turkey, Ericsson established İzmir telephony node, which had the capacity to serve 2,416 subscribers. Ericsson has increased scope of commercial activities in Turkey over the years, including neighboring countries.
As of today, Ericsson Turkey has three local R&D centers: İTÜ ARI in Istanbul, DEÜ DEPARK in İzmir, Bilkent Cyberpark in Ankara with over 450 R&D and 150 technical support employees. Until today, the teams have been created many R&D projects and considerable part of them are including national and international collaborations, such as universities, SMEs, companies, operators etc... To date, Ericsson Turkey has received many international and national R&D awards for our R&D projects developed by Turkish engineers.
With the help of these innovative activities, Ericsson Turkey has become an important player in technology exports for Turkey. We are exporting technologies and services to many countries not only in Middle East and Africa region, but also all over the world. Our offering comprises services, software and infrastructure within Information and Communications Technology for telecom operators and other industries. 
(Updated upon request from Ericsson)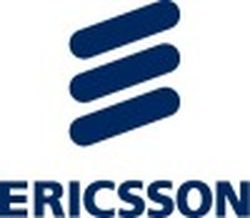 Type

ITEA Founding Company

Country

Türkiye

Website