Published on 03 Sep 2018
ITEA Impact Stream: worldwide business impact through innovative projects - 7 new stories added!


As of September 2018, the ITEA Impact stream, a living publication showcasing impact highlights of successful ITEA projects, has been updated with 7 new impressive new impact stories! The ITEA Impact stream now consists of 7 societal challenges and 16 impact stories in a wide range of application domains.
To just name a few of the impact highlights from the newly added stories: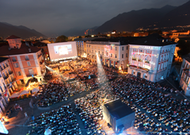 DIGITAL CINEMA - Defining the architecture of today's digital cinema
The results of the Digital Cinema project were integrated in the Barco Digital Projection product line and provided Barco with the basis for taking a leading position in 2012. And now, with over 80,000 projectors deployed, Barco has a global market share of close to 50% with annual revenues in excess of 300m euros.
---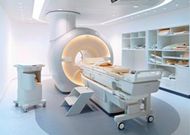 SoRTS - A system of real-time systems for more effective healthcare
With the key innovations from the SoRTS project, Philips MRI will sell 50-100 systems in Europe in a new market, meaning an addition of more than 5% to the present MRI market of €4.5 billion.
---
EAST-EEA - Paving the way towards revolutionary automotive software development
EAST-EEA paved the way to the automotive industry's standardised platform for automotive applications: the Automotive Open Systems Architecture (AUTOSAR). The AUTOSAR software and therefore the EAST-EEA results are today part of each single embedded ECU throughout the automotive sector worldwide and the component-oriented software development method is now state-of-the-art in the embedded environment.
---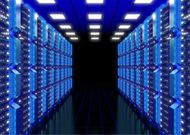 H4H - Hybrid programming to optimise High Performance Computing applications
The H4H project made important contributions to the Bull Exascale Program as many project outputs were integrated during or after the project end within Bull's commercial offers, such as the Bull SuperComputer Suite. The research and development emanating from such projects have attracted customers along the years and gained new entrants. CEA, CINES, SurfSARA, STFC, ZIH-TUD are among the major customers, accounting for several million euros.
---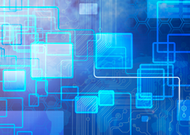 CAP - Making a valuable asset out of Big Data
Through the CAP project, VTT has been able to create the world's first public in-cloud icing atlas (WIceAtlas) for identifying icing risks for wind power and potentially other tall man-made structures. WIceAtlas has proven to be highly accurate according to 3rd party assessment: over 80% of all analysed wind farms globally have been correctly identified regarding icing losses with WIceAtlas.
---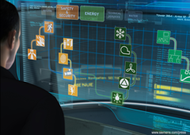 BAAS - Blueprint for Building automation and Management ecosystems
Materna's Open Source JMEDS platform, which was further developed in BaaS, has been downloaded more than 31,000 times all over the world (87 countries) since its publication.
---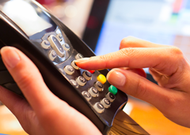 EPAS - Ensuring interoperability of card payments across Europe and beyond
EPAS laid the basis for a series of universal ISO standardised specifications for European card payments free of royalty and charges. Ultimately, this has been extended worldwide with the endorsement of the EPAS specifications (CAPE) as a global ISO 20022 message standard.

Have a look at the full stories and be inspired!
https://itea3.org/impact-stream.html
---

About the ITEA Impact stream
Many ITEA projects have achieved incredible results and most of these successes could not have been achieved without the (financial) support of the national Public Authorities. They have put their trust in these projects and supported them with public funds, making it possible for the project partners to get the most out of it.
In return, ITEA is now gathering project impact stories to show in what way they solve key societal challenges and have an impact on business, on the market and on society. All impact stories will be collected in the ITEA Impact stream. The ITEA Impact stream is a living publication that consists of 2 main elements: 7 main societal challenges and a set of project stories showcasing the impact highlights. Over time more stories will be added.