CORDIS Automation B.V.
Cordis was founded in the year 2000 and has offices in Eindhoven the Netherlands and Málaga Spain, where the product 'Cordis SUITE' is developed.

Cordis SUITE offers a Low-Code software development platform for machine-control applications, based on graphic Model-Driven software engineering.
A cross-platform solution, supporting PLC-controllers of Siemens, BoschRexroth, Beckhoff, Lenze and also Embedded-controllers running C# .NET Core Linux/Windows (with a footprint as small as a Raspberry Pi 3).

It provides a software development solution that allows the development process to focus strictly on the behavior of the machine and not on the coding implementation. Describing software behavior in graphical UML Object and State diagrams, non-software domain engineers can actively contribute to the detailed development of software. The lines of code are automatically and error-free generated from the graphical models.

This way of working enables easy & open communication in multidisciplinary teams and delivers instant validation of your system. Different disciplines have created a common understanding and shared view on the system to be build.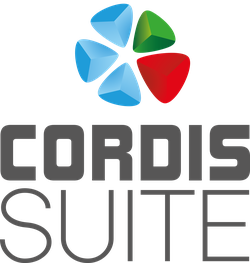 Type

Small and Medium sized Enterprise

Country

Netherlands

Website