Starhome
Starhome has been at the center of the roaming industry for over 12 years. Using its vast expertise in MNO networks, the IT environment and mobile user experience, Starhome leads the industry in identifying new global trends and has consistently responded with creative, innovative solutions to the meet the changing market needs.
With today's mobile environment moving from generation to generation at a rapid pace, the industry has become more complicated than ever - requiring a different, unique and holistic approach.
With converging networks of 3G, WiFi and emerging LTE, the current buildup of complexities are inextricably linked. Increased data usage, regulations, pressure to reduce bill shock, and the expanding use of M2M (Machine-to-Machine) devices have operators turning to Starhome as their strategic partner to best assist them in this new multi-network environment.
Starhome is uniquely positioned to enable multi network mobility by integrating its roaming products into strategic suites. Each suite incorporates features developed over the years to reliably deliver services in a multi-network environment and are LTE ready for tomorrow's networks. Our unique blend of tailored solution suites work together to meet new challenges head on, and allow operators to tap into new revenue streams while meeting the demands of new age roaming.
With over 20 patent-protected solutions, and a 95% customer renewal rate, mobile operators trust Starhome to deliver the best solutions for their current and future challenges.
(Extracted from FPP of SITAC, edited and approved by Shai Ophir on 2013-01-29)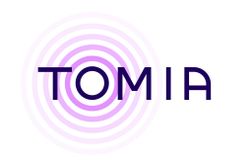 Type

Large Industry

Country

Israel

Website