UPEC University
With 32 000 students and 12 faculties, the UPEC is the largest multidisciplinary and vocational university within Ile-de-France. 13% of our students come from over 118 foreign countries.

Founded in 1970, it quickly developed around its 12 UFRs (teaching and research units) and institutes, spread over five towns (mainly Créteil) of Ile-de-France region, in the counties of Val-de-Marne and Seine-et-Marne.

The university has successfully united a range of disciplines which offer an exceptional program of education (ranging from technology diplomas to doctorates) and houses 31 laboratories covering almost every available field.

Research at UPEC is undertaken across :
23 cross-sector bodies,
27 teams,
2 internal teams for technology research,
and 2 federating research institutes

In total these bodies develop the multidisciplinary research that leads the 8 domains that UPEC offers for Masters' degrees.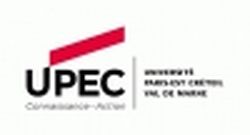 Type

University

Country

France

Website