Ascora GmbH
Ascora GmbH is an SME IT company, based in northern Germany. Our headquarters is located in Ganderkesee (Oldenburg district) and we have a secondary office in Delmenhorst; both offices are located in Lower Saxony, Germany.
Since 1994 we have been developing and selling software as an Independent Software Vendor with products that are used around the world. We offer business solutions as well as solutions for end users.
We are one of the leading providers of Windows Tools in Germany. Our software solutions are sold and distributed under our label "Abelssoft" and are used by over 1.400.000 registered users. We provide a wide variety of solution including PC cleanup tools (WashAndGo), multimedia applications (Song Downloader) and security software solutions (CryptBox). We provide more than 16 years of experience developing system optimization software. All our programs are targeted to end users and are characterized by both extraordinarily high quality and an easy-to-use user interface.
(Extracted from www.ascora.de, edited and approved by Dr Sven Abels on 2013-01-29)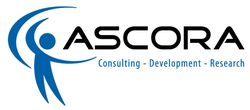 Type

Small and Medium sized Enterprise

Country

Germany

Website