Knorr-Bremse
The Knorr-Bremse Group is the world's leading manufacturer of braking systems for rail and commercial vehicles.
For more than 100 years now the company has pioneered the development, production, marketing and servicing of state-of-the-art braking systems. Other lines of business in the rail vehicle systems sector include automatic, electro-pneumatic or electric door systems, air conditioning systems, control components and windscreen wiper systems, as well as platform screen doors.
In the commercial vehicle systems sector, the product range includes complete braking systems with driver assistance systems, as well as torsional vibration dampers and powertrain-related solutions such as the Pneumatic Booster System (PBS) and transmission control system for enhanced energy efficiency and fuel economy.
KB has a strong expertise and more than 100 years of experience in the field of railway brake systems. It is the market leader in this field.
KB_s activities include both the development of complete electronic and pneumatic brake control systems and the development of actuators such as eddy current brakes and friction brakes. The company holds many patents in these areas and has a history of creating groundbreaking innovations in the field of railway brake systems.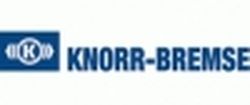 Type

Large Industry

Country

Germany

Website