Odonata
Founded in 2003, Odonata is a software editor and service provider with competences in system integration technologies based on XML and Web Services. The company uses its expertise to help customers design, develop and integrate state-of-the-art technologies in their products.
Odonata uses, develops and supports open source embedded Web Services communications software (http://www.soa4d.org), for C- and Java-based platforms. Originally developed in collaboration with Schneider Electric in the award-winning SIRENA and SODA projects, these software components are designed to be embedded in small devices, and to provide them with the communications capabilities to interact with other actors, including other devices, mobile phones and PDAs, home and office PCs and enterprise systems. The components implement the DPWS (Devices Profile for Web Services) OASIS specification, which adds addressing, dynamic discovery and event management capabilities to traditional Web Services applications. Odonata has actively participated to the DPWS standardization process: Antoine Mensch, Odonata's CEO, is a co-editor of the DPWS specification.
The next generation of Odonata's products is its Embedded Service Framework (ESF), a highly modular, lightweight communications framework, supporting fully asynchronous communications and providing building blocks for quickly developing Web Services and REST applications. ESF extends the reach of the service-oriented approach to real-time applications and tiny devices such as wireless sensors. One of the ESF components is a toolkit for efficient embedded XML processing allowing for direct conversion of C data structures to and from both XML and EXI (Efficient XML Interchange), the W3C standard for binary encoding of XML. Use of EXI results in substantial performance improvements, both in terms of reduced document sizes and increased processing efficiency: in some scenarios, benchmarks show 10-fold improvements over using textual encoding.
Odonata also develops and distributes commercial software components leveraging the open-source framework to provide value-added capabilities, such as enhanced performance or security.
Odonata provides consulting, development and support services for integrating the above software components in its customers products and systems.
(Submitted and approved by Harm Smit on 2013-02-01)
Type

Small and Medium sized Enterprise

Country

France

Website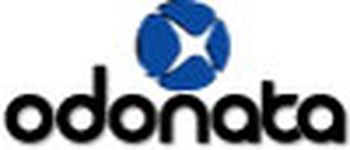 Projects
ITEA 2 Call 5