Ericsson
Ericsson is the world's leading provider of communications technology and services. We are enabling the Networked Society with efficient real-time solutions that allow us all to study, work and live our lives more freely, in sustainable societies around the world.
Our offering comprises services, software and infrastructure within Information and Communications Technology for telecom operators and other industries. Today more than 40 percent of the world's mobile traffic goes through Ericsson networks and we support customers' networks servicing more than 2.5 billion subscribers.
We operate in 180 countries and employ more than 100,000 people. Founded in 1876, Ericsson is headquartered in Stockholm, Sweden. In 2011 the company's net sales were SEK 226.9 billion (USD 35.0 billion). Ericsson is listed on NASDAQ OMX, Stockholm and NASDAQ, New York stock exchanges.
(Submitted and approved by Anders Caspár on 2013-02-11)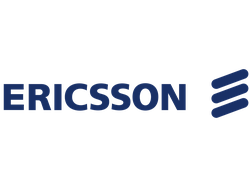 Type

ITEA Founding Company

Country

Sweden

Website