ARC Informatique S.A.S.
ARC Informatique, headquartered in Paris, France, is a leading European provider in HMI / SCADA software. At the forefront of Industrial IT, we invest in new technologies and integrate them into our products to deliver solutions that enable our clients to reduce their production costs, manage their energy usage and make their facilities more productive. Founded in 1981 and certified ISO 9001 and 14000, the company has an international presence through direct technical and sales offices all over Europe, but also in the US, Latin America and Asia. Tens of thousands of licensed copies of its SCADA PcVue are installed all around the world.
PcVue Solutions provides a flexible solution for supervising industrial processes, utilities and infrastructure. It meets industrial standards of reliability, security and performance while maintaining the user-friendliness of an office application. It spans requirements from single-user standalone applications to complex client-server systems with redundancy.
(Submitted and approved by Maddly Populo on 2015-05-29)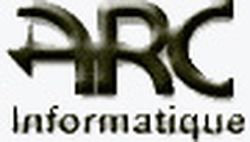 Type

Small and Medium sized Enterprise

Country

France

Website