Published on 10 Mar 2022
VMAP analytics drives industrial manufacturing using Smart digital twins
The ITEA VMAP analytics project is a cooperation between SWERIM, Fraunhofer SCAI, Ovako, Gränges, Prevas, Gemit and Morgårdshammar and is supported by Vinnova. The project involves the development of suitable digital twins (DTs) based on physics and data science for deeper understanding of the steel manufacturing processes. The project brings process modelling and simulation, sensors and measurement data, data science tools and domain knowledge together into a smart digital twin platform for industrial use cases.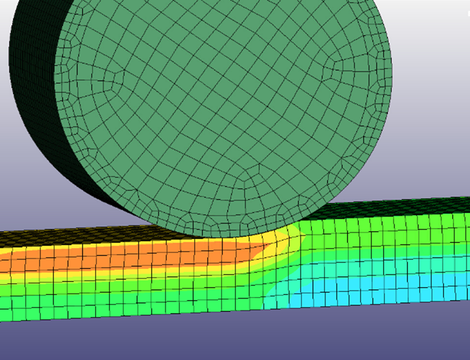 The use case 'Optimisation of the thickness profile of hot rolled sheets' for the steel industry uses two physicsbased DTs (FEM Finite Element Models and beam theory) to better analyse the effects of different parameters on profile variation. The results of the two approaches are compared with each other and with production data. Appropriate connectors and programming interfaces will be developed to transfer data from IBA files into data analysis software.
Another case of interest for the steel industry is furnace optimisation: 'Upgradation of Furnace Optimisation and Control System (FOCS)'. To address current limitations in the analysis of skid marks during rolling, the analysis system 2D SteelTemp is enhanced with 3D FEM and phenomenological models, which will be validated by real measured data.
A third use case involves the monitoring of bars on the cooling bed. The bars falling on top of each other on the cooling bed affect the availability of the plant. Camera-based image analysis has shown promise in helping operators make decisions. This technology is now being extended to use more cameras.
VMAP analytics works on an open database management concept that covers the different application classes and data types. First, the different data sets (raw data and models) are identified and the required metadata descriptions collected. The extension of manufacturing ontology modules from Fraunhofer SCAI enables semantic metadata management that maps the interdependencies of the process participants. Connectors to the platform tool aCurve and the persistent databases enable seamless integration of the assets into the digital twin.
More information
https://itea4.org/project/vmap-analytics.html
Related projects
ITEA 3 Call 3
A new Interface Standard for Integrated Virtual Material Modelling in Manufacturing Industry
ITEA 3 Call 6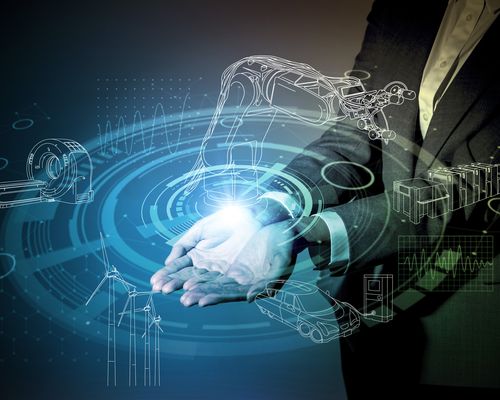 Smart Analytics for Multi-Scale Material and Manufacturing Modelling