Published on 14 Dec 2021
TIoCPS project partner Tracker and Ultracom developed a wolf monitoring feature to protect hunting dogs in Finland
In Finland, wolf attacks are a growing problem. In 2021, a record was set, when 48 dogs were injured or killed by wolves. With already 34 wolf attacks in the current hunting season, the south region of the Finnish municipality Oulu counts the most wolf attacks.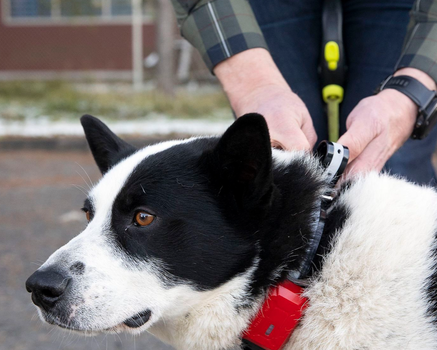 To protect hunting dogs from wolf attacks in the Oulu region, TIoCPS project partner Tracker and Ultracom developed Susi-safety (Wolf-safety), a safety feature that offers almost real-time information on the movements of wolves. Susi-safety is available in software that is already used by a community of up to 100,000 dog owners and people without a dog to communicate during the hunt. The intention is that these users will immediately report their wolf sightings to the community via their mobile phone. Since 10 November 2021, when the Susi-safety feature became available to the community, already 400 wolf sightings have been reported.
This crowdsourcing database of wolf sightings is deployed to Ultracom and Tracker applications, which correspond with the hunting dogs collars. The locator in the dog's collar can detect threats within a range of two kilometers, that's how far dogs often move from their owner during the hunt. If a wolf sighting has been reported within this distance, the owner receives a warning so he can act immediately to avoid a dangerous situation. Using Susi-safety, the Oulu community aims to save the lives of many hunting dogs and keep using dogs in the hunt, which is a Finnish tradition.
Susi-safety is the prototype feature in a new multivendor backend which is created within the ITEA project TIoCPS, which aims to technically enable trustworthy and smart communities for cyber-physical systems. With this new multivendor backend, data is gathered by several applications from different companies within the Open Air Group. The data is then processed and shared with them according to the specified rules and access rights. This way, the safety of hunting dogs can be improved by enabling trustworthy information sharing without compromising businesses of involved vendors and service providers.