Published on 10 Mar 2022
SAMUEL optimises Additive Manufacturing industry workflow with ML-based technology
The ITEA project SAMUEL (Smart Additive Manufacturing – an AM Platform) is already yielding tangible results, for both the Belgian and Canadian consortium members. The project targets some of the very real challenges the AM (Additive Manufacturing) Intelligent industry faces, and addresses them with innovative and multidisciplinary tools and solutions.
Cr3do, an AM SME in the architecture market, already sees the value of the SAMUEL project in their day-to-day workflow.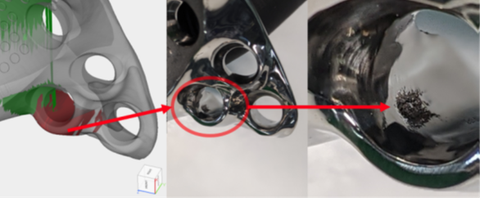 They use machine learning to reduce the amount of failed 3D prints, which allows them to reduce their lead times and deliver their products faster, with better results than before.
SAMUEL helped their Belgian partner Materialise to integrate AI into their roadmap and, so far, this has led to the introduction of some proofs-ofconcepts (POCs), which are scheduled for production. It is expected that implementing these POCs will lead to more automatic and faster build preparation as well as less waste.
3DSemantix, backed with the expertise of Investissement Québec - CRIQ, Fusia, FZ Engineering and Tekna, is introducing two new solutions. The first is a Manufacturing Partner Search application which identifies the manufacturers with production experience related to a targeted design/ material. 3DSemantix has created an AI model that leverages the AM production experience of each manufacturer to match them with the user's reference 3D model to be printed. The second is an AM costing assistance application that finds all relevant past 3D printed parts and their related production information. This application not only helps to sift through the vast amount of historical production data, but also presents a great opportunity for companies to organise their data.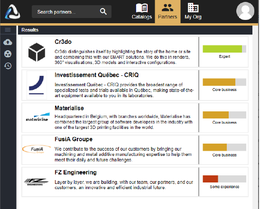 Sirris published a paper based on their work on the project: Data-Driven Divide-and-Conquer for Estimating Build Times of 3D Objects. The paper was presented at the 2021 IEEE International Conference on Data Mining.
The SAMUEL project is in its home stretch. The partners are looking for AM parts manufacturers to test their Partner Search application and the costing assistance applications. If you are interested, please contact Philippe Charette of 3DSemantix: philippe.charette@3dsemantix.com.
More information