EUREKA network and cluster projects worth € 137 M endorsed

In EUREKA's high level group meeting in October 2017, a total of 32 EUREKA network and ITEA 3 cluster projects were endorsed for funding. Worth € 137 M, these projects will drive technological innovation in a wide range of areas, from transport to smart manufacturing, ICT, nanomaterials, healthcare and food production.

For EUREKA network projects, this means € 23 M of public-private investment going into 25 projects, involving 18 countries. Project participants from Chile, EUREKA's most recent associate country, are represented in three different projects and will bring in their expertise in monitoring and control processes by robotics, colour concentrates for plastics and wood panel production.

The biggest chunk of public-private investment will flow into ITEA 3 EUREKA cluster projects. Just seven projects bring together a total of 101 participants - key industry players large and small, research institutes and others. These projects are worth € 114 M.

ITEA is the EUREKA Cluster programme supporting innovative, industry-driven, pre-competitive R&D projects in the area of Software-intensive Systems & Services (SiSS). SiSS are a key driver of innovation in Europe's most competitive industries, such as automotive, communications, healthcare and aerospace.

Consequently, the EUREKA-endorsed projects are set to be game-changers in many ways: they can provide new solutions to current challenges in software development (e.g. striking the right balance between reliability and agility in TESTOMAT), and can set new standards, for instance in virtual material models for computer-aided engineering in VMAP, or provide software generation for IoT nodes with ultra-small memory footprints and ultralow power consumption (COMPACT).

For Europe's industries of the future, the projects promise faster software development of embedded systems (EMPHYSIS) and optimisation of the energy consumption of new production plants (SPEAR) among other benefits. In healthcare, improved data collection and personalised treatments that can be adjusted in real-time are set to improve the quality of life of cancer patients and people suffering from chronic diseases (STARLIT and PARTNER).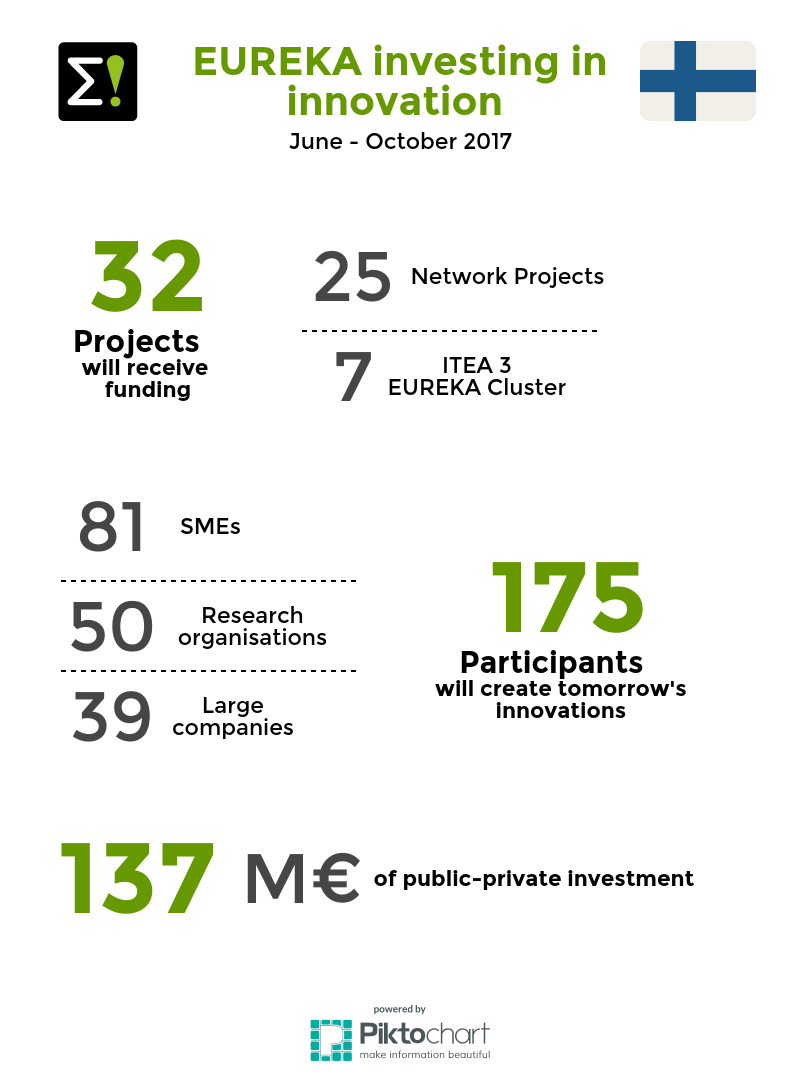 Find out more: