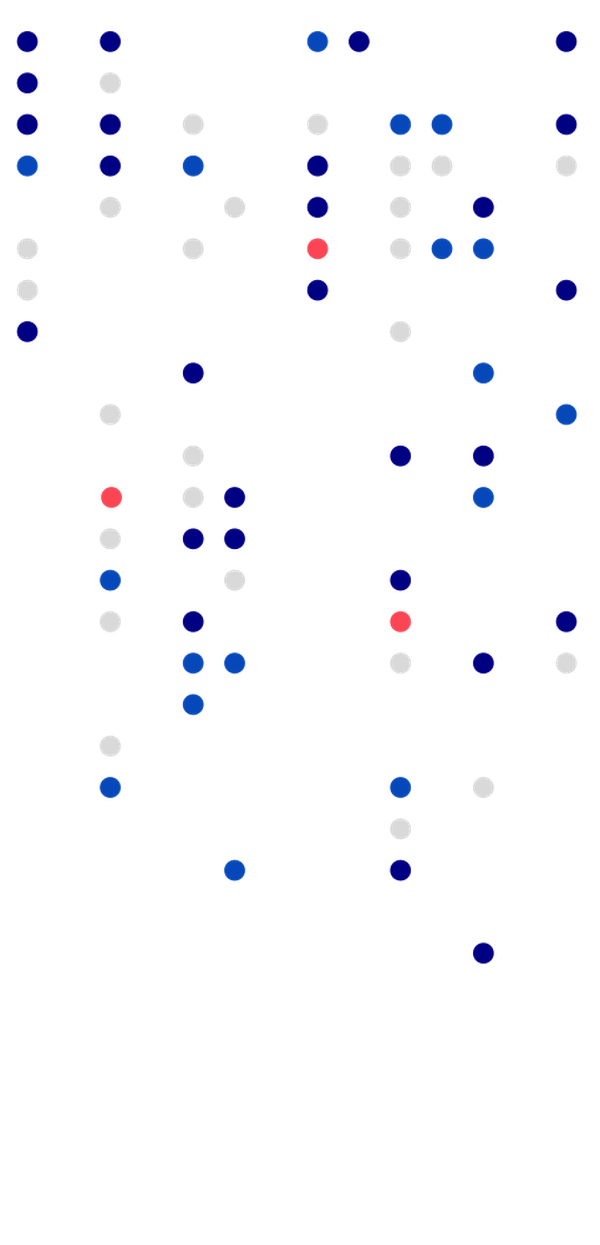 ITEA Call 2022 projects
Unveiling strong international projects with a focus on AI
ITEA Call 2022, the second ITEA 4 Call, has generated very interesting and high-quality proposals. 20 of them were labelled by the ITEA Board in March 2023, representing an effort of more than 2,740 person-years and involving partners from 23 countries. As usual, we see a good balance between SMEs that have the agility to innovate (representing almost half of the effort), large industries that can quickly bring the outcomes of the projects to the market and research centres that provide beyond State-of-the-Art research. It is worth noting the international reach of this Call. New European countries now support ITEA's Call, including the United Kingdom – involved in five projects – and Switzerland. We also see the participation of companies from the United States and Australia, which are interested in being part of the ITEA research programme even if they will most probably be self-funded. The main countries for this Call remain Belgium, Canada, Germany, Finland, Portugal, South Korea, Spain, Sweden, the Netherlands and Türkiye. Beyond their international dimension, the projects have well-defined objectives, high market ambitions and relevant consortia for the technical challenges and the exploitation phase.
Regarding the topics of the projects, Safety and Security is the most represented ITEA smart challenge with five projects. These projects explore different facets of this challenge, covering physical infrastructure security, fire safety, disaster prevention, connected infrastructure security and protection against cyber security fraud. Smart health is also a well-represented ITEA challenge with four projects. Three of them were discussed during last year's ITEA customer workshop dedicated to Smart health. Smart engineering is again a strong topic with four projects that aim to complete the ongoing effort of ITEA to help the design and operation of complex systems. There are three projects related to smart industry that address different industrial sectors from manufacturing to agriculture. The less represented challenges are Smart energy (two projects), Smart mobility and Smart communities (each with one project). No proposal has been submitted for the Smart cities challenge and we hope that this year's customer workshop focusing on this challenge will create new momentum.
The technology focus of the projects continues to be Artificial Intelligence (AI). Different areas of AI will be researched, such as the development of digital twins, the use of domain knowledge represented with ontologies, the exploitation of natural language recognition and the ability to explain AI system outputs. As is often the case, most of the projects have defined use cases that will help to focus the research and to prepare fast exploitation.
In summary, the ITEA 2022 Call is composed of very strong, international and AI-driven projects. We wish all of them good luck for the national applications and hope to see them kick off soon.

---
Download PDF
Other articles
Use the arrows to view more articles