Technical University of Madrid (UPM)
Universidad Politécnica de Madrid (UPM) is the oldest and largest Spanish technical university with around 38,000 undergraduate students and 6,000 postgraduates in nineteen centres of study. These centres cover most of engineering disciplines, including Aeronautical, Agronomical, Chemical, Civil, Electrical, Electronic, Forestry, Industrial, Mechanical, Mining, Nuclear, and Naval Engineering, as well as Architecture, Computer Science and Geodesy & Cartography.
UPM, as a top quality academic establishment, has a strong commitment to R&D and Innovation. It can boast over 200 Research Units as well as several Research Institutes and Technological Centres. They cover various scientific disciplines such as Architecture, Solar Energy, Nuclear Fusion, Automotive Security, Microgravity, Opto-electronics and Micro-electronics, Domotics, Laser Technology, Biotechnology and Genomics of Plants, Industrial Electronics, Advanced Materials, and Software.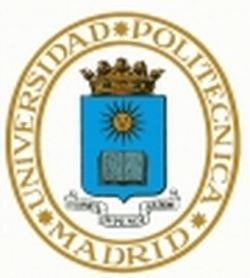 Type

University

Country

Spain

Website