Innova
Our name, iNNOVA, which is derived from the word "innovate," meaning "to make new," symbolizes our mission to create new values for our customers by using innovative approaches and new technological means.

In line with this mission, iNNOVA IT Solutions provides solutions and services that would enable efficient usage of IT systems, which are the strongest strategic support tools in a process of change, to companies undergoing a difficult period of transformation in today's intensively competitive conditions. 

iNNOVA IT Solutions aims to be a reliable business partner which facilitates the IT journey of companies; increases their acquired revenues to date and creates new values through innovative approaches in the intertwined application fields of ever-improving technologies. 

iNNOVA provides consultancy, application development, technical support and training services in a wide range of fields from determining corporate information systems strategies to correct architectural construction; to fortification with backbone applications; to integrating new technological solutions required by constant change with previous investments and to operational support which will lead to the optimum functioning of systems. Our solutions in diverse fields, such as electronic payment infrastructures, electronic bill issuance and collection, corporate resource planning, operational systems, portals, corporate security and kiosk systems carry our business partners forward to e-business processes through new business models.

Deriving its strength from its work ethic and a team of experienced IT engineers, who have proven their success, iNNOVA believes that every good service it provides will come back in the form of success and determines its priorities by taking the interests of its customers into consideration.

iNNOVA, which adopts a principle of building relationships based on honesty, openness and trust, with both its customers and team, never compromises from its professionalism and ethical standards. 

iNNOVA foresees the changing needs of its customers and constantly learns and works to create new products and services to meet those needs; places great emphasis on teamwork within the organizational structure and supports personal creativity on one hand, while diligently carrying out teamwork, which is the seal of quality for projects, on the other.
iNNOVA, with its professional staff of more than 700 people who are experienced in different technologies, has been providing platform-independent solutions to companies from all sectors, including the telecommunication, finance, manufacturing, public and service sectors since 1999.
iNNOVA provides its services with a staff of consultants with sector-specific expertise so that the solutions, which are developed for different sectors, can accurately meet your needs.
Banking and Finance
Turkey's leading solution provider in electronic payment and collection systems, iNNOVA has developed critically important financial transaction applications for more than 30 select banking and finance companies since its establishment. In addition, iNNOVA is the leading kiosk producer in Turkey with its kiosk systems specially designed for the banking sector.
Telecommunication
iNNOVA, which has provided collection solutions, mobile applications, CRM solutions and value added services for all telecom operators in Turkey as well as many regional GSM operators, has significant experience in the telecommunication sector. The world's most talented Multimedia Pay Telephone, TT Nokta, which completely changed the notion of pay phones in Turkey, is the leading innovative product designed by iNNOVA for the telecommunication sector.
Insurance
The insurance industry has gone through critical transformations in Turkey and throughout the world, with an ever growing focus on customer satisfaction serving as a prominent feature of these changes. The development of innovations and the emergence of stricter regulations that need to be followed in the banking industry have lead to the insurance companies accelerating their infrastructure and business execution transformations. With its 12 years of experience in the finance industry, INNOVA is proud to present a broad portfolio to insurance companies. This portfolio includes the structuring of main insurance packages, customer relations management, loyalty solutions, corporate business solutions, structuring of processes and infrastructure solutions.  
Manufacturing and Service
iNNOVA offers various solutions to carry companies one step ahead of their rivals by increasing their productivity and profitability in the service and manufacturing sectors where fast and accurate decision-making is a must. The iNNOVA team, which tries to make your manufacturing process as efficient as possible with its experience in e-business applications and its special applications designed specifically for your business, opens doors to a brand new business model.
Oil & Energy
iNNOVA, which developed the first card-free payment system for gas stations in Turkey, is a pioneering company in the energy and oil markets thanks to its i-Pay Fuel group of products and other software development team. Micro payment systems, loyalty applications and applications such as customer satisfaction management integrated into iNNOVA's automation systems constitute the innovative IT infrastructure for energy / oil sector.
Automotive
The automotive industry features a broad value chain and non-stop operations in both domestic and global markets. Today, automotive companies have to work with hundreds of different suppliers, and therefore the need to create quicker and more agile movement within the automotive industry is essential. By working in an integrated structure with the suppliers or producers and by effectively sharing the work processes and information, competitive advantages can be strengthened. The establishment of this structure alone is not sufficient for ensuring success in the highly competitive environment of the global market. Integrated business applications and processes are required to be updated continuously through innovative approaches. The chain is not completed by selling the automotive product. On the contrary, technical service and customer loyalty and satisfaction have to be sustained in order to meet the challenges facing the automotive industry. Control and monitoring systems have to be obtained in order to manage this cycle successfully. INNOVA develops agile solutions for the automotive industry with its end-to-end integrated solutions and services, which range from business applications and safety infrastructure to customer relationship management and control systems.
Goverment and Military
iNNOVA's public solutions team, which is experienced in e-state applications, provides applications such as Electronic Document Management Systems, Business Process Management and Corporate Portal under the E-Institution applications which meet basic needs in the everyday functioning of state institutions. In addition, iNNOVA develops integrated solutions for all hardware, software and services that public institutions need and has a wide diversity of solutions that can offer end-to-end, permanent and optimum solutions in all processes that public institutions which need IT support.
(Submitted and approved by Nuri Alpay Karagöz on 2013-02-05)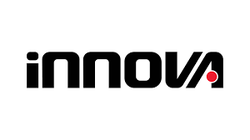 Type

Large Industry

Country

Türkiye

Website