ABB AB
ABB is one of the world's leading power and automation engineering companies. We provide solutions for secure, energy-efficient generation, transmission and distribution of electricity, and for increasing productivity in industrial, commercial and utility operations. The ABB Group of companies operates in around 100 countries and employs about 124,000 people.
Research and development is a vital source of ABB_s technology leadership. At the heart of it are our people, in R&D and beyond, together with our partners: customers, suppliers and leading technology institutions around the world. We launch R&D projects in close cooperation with our business and marketing people, or directly with pilot customers, to have a clear understanding of their present and future requirements
Many of our customers want operational flexibility coupled with assurance that their products and systems will operate reliably for many years without major refits or overhaul. Innovation that reconciles continuity with progress is a high priority and a worthwhile challenge for our more than 6,000 scientists and developers, especially given ABB_s massive installed base of power and automation technologies around the world.
Our fundamental R&D priorities never change products, systems and services for increased productivity, reliable energy, and sustained customer partnerships.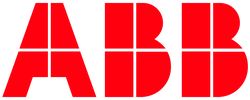 Type

Large Industry

Country

Sweden

Website