Innovalia
Innovalia Association, is an independent private Associated Research Lab, which was created by Group Innovalia for articulating a critical research mass capable of effectively addressing the Group ambitious and long-term strategic research objectives. Innovalia is an industrial alliance of high.tech SMEs based in Spain. Innovalia has an international presence, with premises in Spain – Basque Country, Madrid, Catalonia, Canary Island; Europe; Asia, Middle East, Central and South America.

Since its foundation, Innovalia Association has developed a particular sensitivity and awareness towards the unique characteristics of high-tech SMEs. Nowadays, Innovalia Association has become a Spanish reference in the area of R&D driven by and for SMEs, with tailored solutions towards SME international innovation processes.

Innovalia Association as a Technology Agent of the Basque Country Technology Network (Innobasque), assembles skills, laboratories and resources from its foundational companies. Innovalia Association develops ICT, Innovation Management and Meso-, Micro- and Nano-Quality Control horizontal technologies, which are then customised by the needs of each individual business unit – Tourism, Communications, Security, Transport, Aeronautics, Manufacturing & Energy.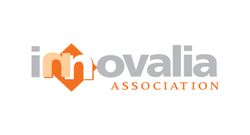 Type

Research Institute

Country

Spain

Website