Alma IT
The ALMA platform is a proven technology with over 2400 licenses on the market and we have integrated our products in over ten PACS companies and with just as many RIS and HIS systems. We are expanding worldwide by establishing cooperation agreements with leading OEM's and distributors who have teamed up with Alma in their markets to benefit to offer true value to their customers.
From before the actual creation of ALMA, the company's founder's main goal was to develop innovative medical imaging software from diagnostic and planning and heading towards navigation and simulation. ALMA continues to design pioneering tools and service solutions that are driven by a real need to reach optimum levels of productivity and efficiency.
A very active Research & Development allows Alma to be one step ahead of new technologies on the market. Alma is committed to quality and standardization, complying with international industry standards such as DICOM, IHE, CE product certification, ISO 9001 and 13485.
At Alma, we pride ourselves on the personalized quality and flexibility of our service to our partners and customers. All special requests are carefully measured and we are open to consider tailor-made solutions should there be an opportunity.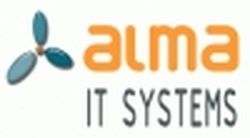 Type

Small and Medium sized Enterprise

Country

Spain

Website