ITEA Magazine 42 - July 2022
Contents
Download the full ITEA Magazine #42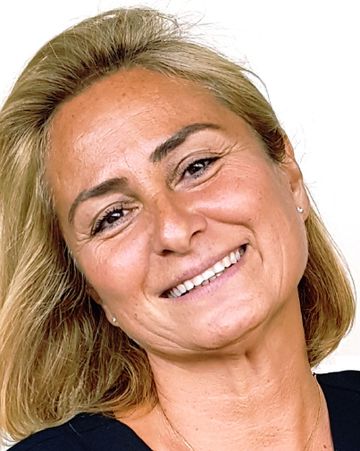 Zeynep Sarılar
What is the main ingredient of innovation?
While walking through the pages of this magazine, reading inspiring success stories of the projects MOS2S and ENTOC, impressive growth of an SME FEops, or the Community Talk with Olivier Biot, the same question continued to echo: What makes these journeys impactful?
There are many hints in each page such as international collaboration with innovative partners, trustful support from Public Authorities, open-minded customers sharing urgent needs of their industry and ambitious industrial researchers taking courageous steps into the unknown.
The common denominator of all these journeys is the human factor. The magic of innovation needs people with a high level of knowledge, devoted to finding the best solutions possible (beyond the state of art), with a creative mind to tackle any challenge with an optimum solution, and with a warm and trustful heart that is ready to collaborate. I would like to thank each ITEA project leader and project partner of for their initiative.
Read more
Country Focus
Creating jobs through innovation
In a nutshell, the central focus of the Flanders VLAIO programme, 'Digital Future', is formed by four main drivers: Start Digital, Artificial Intelligence, Cybersecurity and Industry 4.0. "The job of our agency," explains Frederik de Vusser, advisor at VLAIO for innovation projects in the private sector and in public research bodies, "is to help companies in the Flanders region to be among the best in the world. And thereby create jobs."
Read more
Becoming a truly global player
Four years ago, Matthieu de Beule, CEO and co-founder of FEops was interviewed as the ITEA magazineput the spotlight on his SME. Now FEops is back in the spotlight as part of the country focus on Belgium. Here, Matthieu not only brings us up to date on how things have been going since 2018 but also explains how his company benefits from the initiatives of the Flemish funding agency, VLAIO, and the ITEA Cluster, and how the 'favours' are returned in kind
Read more
Upcoming events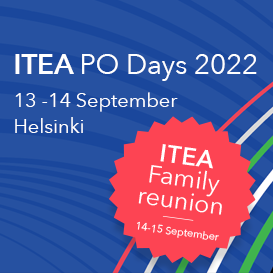 14-15 September 2022, Helsinki, FI
The ITEA Community is coming together again!