Kartek Kart ve Bilisim Teknolojileri Tic. A.S.
Cardtek Group is founded by 3 entrepreneurs in 2001 to meet the growing demand in chip and payment technologies mandated by EMV standards.
Up until the last decade, the payment system was a linear industry; managed operated and regulated by banking and financial institutions. But today, it is a vertical market where mobile network operators, retailers, governments and municipalities are also very strong players on top of banks and financial institutions. Surrounding all this ecosystem, Cardtek Group becomes an unique example in the payment systems with its highly professional and awarded management philosophy, emphasis on R&D, 360 degrees solutions / product family, 300+ installations and fully dedicated, high caliber, 280+ employees.
Cardtek Group is composed of 6 fully owned subsidiary companies. Together with its international affiliates, the Group is directly operating from 7 different countries; Turkey, US, Canada, Colombia, Azerbaijan, Republic of Macedonia and United Arab Emirates.
About SmartSoft
SmartSoft, the flagship of the group, was established in 2001 to fulfill the payment system requirements based on chip technologies providing complete payment processing solutions including acquiring, switching, issuing and card management, fraud detection and prevention, loyalty, transit, instant, mass card personalization and terminal & card kernel solutions.
With a focus on payment systems, SmartSoft became one of the leading solution providers serving largest banks, retailers, government and manufacturers in 30+ countries through 90+ partners and resellers. SmartSoft solutions are fully compliant and certified by global authorities.
Being one of the five MasterCard accredited companies globally in 2010, SmartSoft provides EMV training and consultancy services to the payment systems industry. 


 
(Submitted and approved by Özgün Algin on 09-06-2015)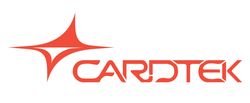 Type

Small and Medium sized Enterprise

Country

Türkiye

Website