CITIC
Located at the Technological Park of Andalusia, in Málaga (Andalusia, Spain), the CITIC Foundation (Andalusian Centre for Innovation, Information Technology, and Communications) is a centre of excellence, which was founded as a non-profit private foundation in 2002. It consists of 38 companies and institutions representative of the Andalusian ICT sector.
CITIC started working as a Research Centre at a regional level, however, due to the evolution and dynamism inherent to the Information & Communication Technology (ICT) sector, CITIC has gone beyond Andalusia, becoming part of the Spanish Ministry of Education and Science Innovation and Technology Centres Network (N. 87), having the mission of projecting Research, Technological Development and Innovation (RTD) towards the companies using technology transference. CITIC enhances this position and its own strategy with the qualification of Office for the Transference of Research Results (OTRI N. 205). CITIC is currently an organization associated to the Andalusian Technological Environment Network (RETA).
The aim of the CITIC Foundation is to foster and to strengthen the processes in the innovation and technological development both at the national and international level, by means of performing outstanding projects in the ICT sector. To carry out this purpose, CITIC groups a highly qualified research staff, keeping close and permanent contact with the University, with the goal of innovating in leading technologies, facing business oriented useful research, as well as providing benefits to the overall society.
The CITIC enterprise strategy consists of acting as a link between the knowledge of the University and the needs of the society, throughthe businesses, in order to carry out subsequent R&D&I projects, transferring the developed technology and supporting its implantation:
Company-University synergy
RTD developments
Research resulting transference
High level training in R&D&I
(Extracted from the FPP of MIDAS)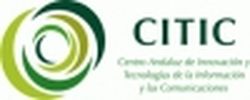 Type

Small and Medium sized Enterprise

Country

Spain

Website