Volvo
The Volvo Group is one of the world's leading manufacturers of trucks, buses, construction equipment and marine and industrial engines. The Group also provides complete solutions for financing and service. The Volvo Group, with its headquarters in Gothenburg, employs about 100 000 people, has production facilities in 18 countries and sells its products in more than 190 markets.
Without the type of products and services the Volvo Group provides, the societies where many of us live would not function. Like a circulatory system, our trucks, buses, engines, construction equipment and financial services are involved in many of the functions that most of us rely on every day. Our solutions to global challenges are driven by our mission to drive prosperity through transport solutions and our vision to be the most desired and successful transport solution provider in the world.
The Volvo Group builds on 90 years of corporate history defined by value-led innovation. Our commitment to quality and safety is rooted in the visionary approach of our founding fathers, Assar Gabrielsson and Gustaf Larson and their aim to produce safe, high-quality vehicles. Volvo Car Corporation was part of the Volvo Group until 1999, when the company was bought by Ford Motor Company.
The Volvo Group brand portfolio consists of Volvo Trucks, Volvo Penta, UD, Terex Trucks, Renault Trucks, Prevost, Nova Bus, Mack and Arquus. We partner in alliances and joint ventures with the SDLG, Eicher and Dongfeng brands. By offering products and services under different brands, we address many different customer and market segments in mature as well as growth markets.
Volvo Group has established leading positions on a global market. Based on sales volumes, the Group is the world's second largest manufacturer of heavy-duty trucks, one of the world's largest manufacturers of construction equipment, buses and heavy-duty diesel engines, as well as a leading supplier of marine and industrial engines. In 2018 the Volvo Group's net sales amounted to about SEK 391 billion (EUR 38.1 billion). The Volvo Group is a publicly-held company. Volvo shares are listed on Nasdaq Stockholm.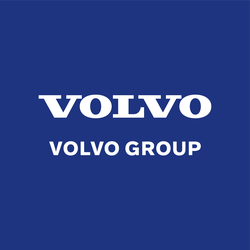 Type

Large Industry

Country

Sweden

Website