Published on 24 Jan 2023
Save the date for the International B2B Software Days on 8-10 May in Vienna
On 8 and 9 May the International B2B Software Days will take place in Vienna, Austria, so save the date and join us!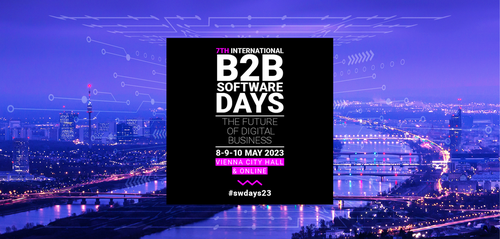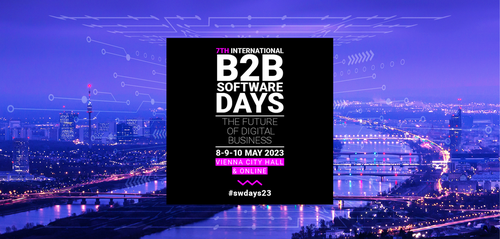 ITEA session
ITEA will participate with a dedicated open session during which attendees will be able to learn more about Eureka, the Austrian conditions for participating in ITEA, the benefits of participating and why it is good to include Austrian partners in your (future) ITEA consortia.
Exhibition and B2B
The event will also host a small exhibition where ITEA will have a booth and we will be active in the B2B session to provide 1:1 information.
Virtual Day - 10 May
This year, the event will be extended with a virtual B2B Software Day, which will take place on 10 May. During this day, ITEA will give an introduction to ITEA's Innovation Challenges and provide pitching opportunities. This will offer a great opportunity to jumpstart your preparations and create some first partnerships for the ITEA Call 2023 for project proposals or to look for additional partners for your ITEA Call 2022 project.
More information
More information and registration can be found at the event webpage. The first 100 onsite particiapants can register for a reduced participant fee of 100 euros. A regular ticket for the onsite participation on 8 and 9 May 2023 is 180 euros. So don't delay your registration!