Published on 27 Nov 2019
Maui County introduces PS-CRIMSON based 3D mapping by Esri Canada
The 3D modelling technology developed by Esri Canada for the ITEA project PS-CRIMSON has proven to be of great value for other Public Authorities. The County of Maui is using similar three-dimensional modelling technology to visualise property data with the help of Esri's structural 3D models of buildings.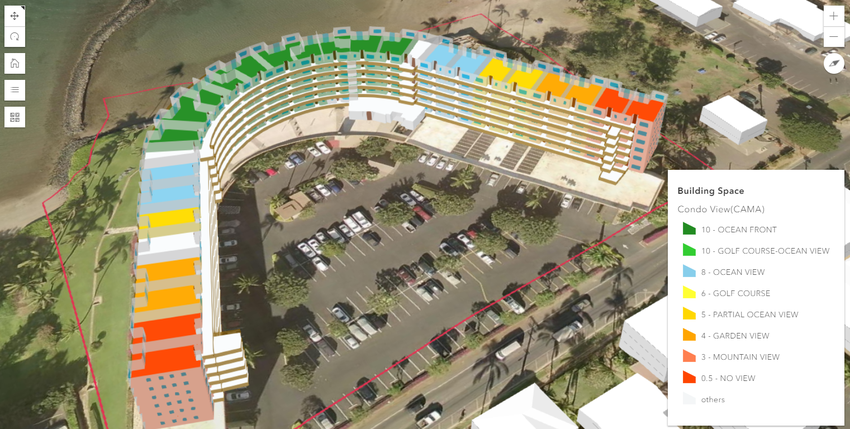 PS-CRIMSON (Public Safety and Crisis Management Service Orchestration) delivers an integrated 3D digital model and information platform that facilitates information collection, sharing, management, analysis and dissemination from diverse public and private urban infrastructures and resources.
Esri Canada is providing structural 3D models of building to support the 3D GIS Smart City Model, a key component of the PS-CRIMSON project. The 3D model is physically and spatially created with survey accuracy and it provides, in detail, spatial information down to the unit level for building floors, facilities and common areas.
Maui started 3D mapping to help its assessment process and is the first in the US to completely map each of the multi-level condominium and commercial buildings in the county and others, including several counties in Florida, are following. Prior to Esri Canada's complex 3D modelling job of the Vancouver peninsula in 2013, the industry standard in 3D modelling was to use single shapes to represent buildings. Now, each unit in a building can be individually represented, allowing for a greater level of detail.
Source:
More information
Related projects
ITEA 3 Call 2
Public Safety and Crisis Management Service Orchestration