Published on 08 Nov 2023
Korea Eureka Day 2023: bridging innovation between Korea and Europe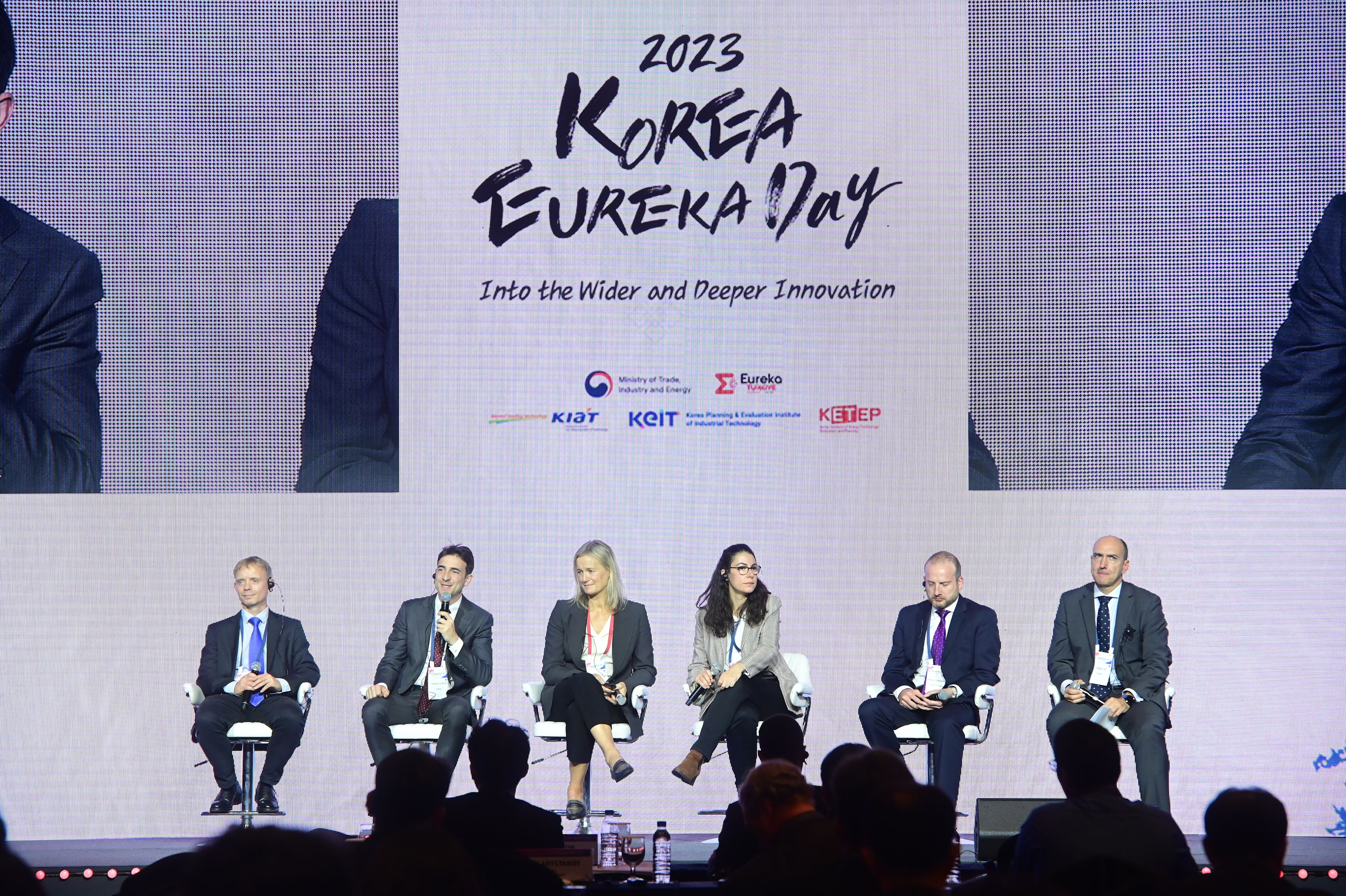 From 30 October to 1 November, the Ministry of Trade, Industry and Energy (MOTIE) of the Republic of Korea organised the Korea Eureka Day 2023 in Seoul in collaboration with the Korea Institute for Advancement of Technology (KIAT) and with the support of the Türkiye Chairmanship and the Eureka Secretariat. The primary objective of this event was to enhance and diversify the exchange of ideas and foster collaboration between the research and development stakeholders of Korea and Europe.
To this end, the Korea Eureka Day has been organised every year since 2010, after joining Eureka in 2009. This year, the event was held in Korea for the first time in eight years, inviting several European and non-European countries to Seoul.
Participants had the opportunity to learn about the latest developments in the sectors of semiconductors, future energy and mobility and connect with potential business partners. The two-day programme included a Korea- Eureka Innovation Forum, Eureka Academy, Thematic Idea Pitches, Country Seminar and 1:1 Meetings.
During the Eureka Academy, participants received a comprehensive introduction to the Eureka Clusters Programmes and the various Clusters' activities. Eureka Clusters Coordinator for Industry, Sébastien Aubron, looks back on a successful event: "The Korea Eureka days were highly successful, featuring valuable activities, full immersion in the Korean industrial ecosystem, and abundant opportunities for international networking. Throughout the event, public and private organisations shared a strong interest in the Eureka Clusters, recognising their value and impact."
During the Dutch country session, two project partners of the ITEA MOS2S project (TNO and ETRI) were invited to share their experience and present their project outcomes , in the presence of the Dutch Ambassador and the audience. In addition, the impact of the ITEA projects with Dutch participation was also presented to MOTIE and KIAT during the Netherlands-Korea Joint Innovation Council.
More information
https://koreaeurekaday.kr/