Published on 26 Feb 2020
Join the Eureka Clusters Call on AI
Artificial Intelligence is almost everywhere in present day industries; in many sectors an increasing amount of AI is occurring in innovative propositions. In a previous news item, you can read about the importance and success of AI in ITEA.
As AI is important for all Eureka Clusters, Celtic-Next, Eurogia, ITEA, PENTA and Euripides have set up an AI Call for projects which corresponds with the wish of several countries to stimulate innovation in this area. This synchronised Call will open on 1 April 2020 and submission deadline is 15 June 2020. The full AI Call timeline will be as follows: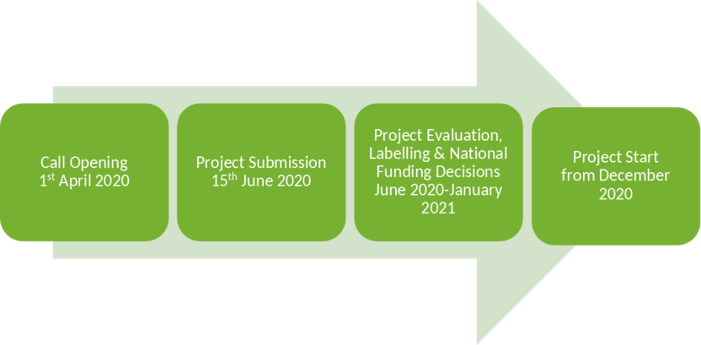 There will be a one-step submission procedure, using a common template for all Clusters. Each project proposer can choose in which Cluster they like to run their project if it is labelled, which will then follow the normal processes of that Cluster. Check out the website for more information and the dedicated submission template: https://eureka-clusters-ai.eu/.
Interested to participate?
If you are interested to participate in this Synchronised AI Call, keep an eye on our website. It is also essential for each partner to contact their Public Authority at the earliest opportunity to verify eligibility. Funding rates and rules of participation are subject to national policy.
If you have any questions about the Synchronised AI Call, don't hesitate to contact us at info@itea3.org