Published on 21 Feb 2020
ITEA VMAP project released first public version of the CAE data interface standard
On 10 January, the ITEA VMAP project announced its first public version of the Computer-Aided Engineering (CAE) data interface standard. The VMAP project that started in September 2017 with 30 partners from Austria, Belgium, Canada, Germany, the Netherlands and Switzerland, aims to gain a common understanding and interoperable definitions for virtual material modelling in Computer-Aided Engineering.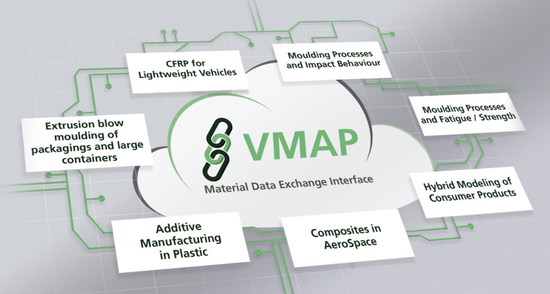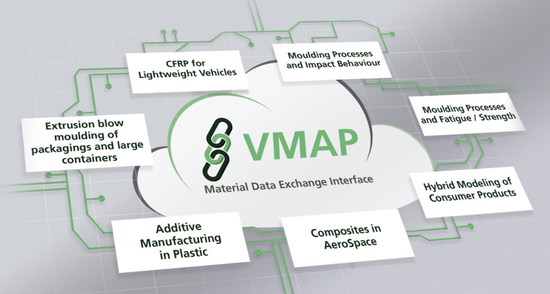 VMAP is a vendor-neutral standard for CAE data storage to enhance interoperability in virtual engineering workflows. The work within the VMAP project results in an open and vendor-neutral 'Material Data Exchange Interface Standard' community which will continue the standardisation efforts in the future.
Interoperable virtual engineering models and a seamless transfer of material and engineering history in a CAE workflow enables industrial users to develop and produce better products in a shorter timescale using more efficient manufacturing processes.
Interoperability is a significant topic for a large part of the Computer-Aided Engineering (CAE) simulation and analysis sector. Improving accuracy and speed in both product and process design is a constant requirement. Especially in the rapidly emerging market of additive manufacturing for metal and plastics, an open software interface standard for virtual material modelling will have significant benefits.
A critical factor in this is enabling seamless collaboration between teams, often in different organisations, addressing different simulations and physics. This, however, presents a significant barrier.
The 1st International Conference on Interoperability, organised by the ITEA VMAP project, will discuss these issues and more. The conference will take place in Bamberg, Germany, on 13-14 May 2020, following directly on the NAFEMS DACH Regional Conference.

More information
VMAP ITEA website
VMAP website
VMAP International Conference on CAE Interoperability
Related projects
ITEA 3 Call 3
A new Interface Standard for Integrated Virtual Material Modelling in Manufacturing Industry