Published on 30 Sep 2019
Enhancing collaboration with Canada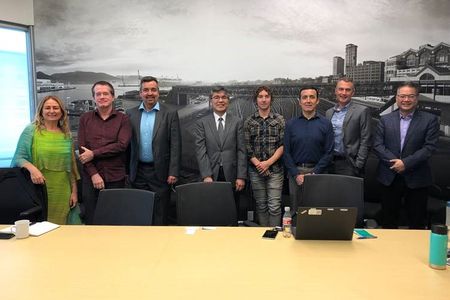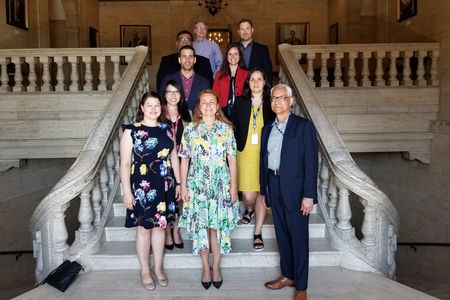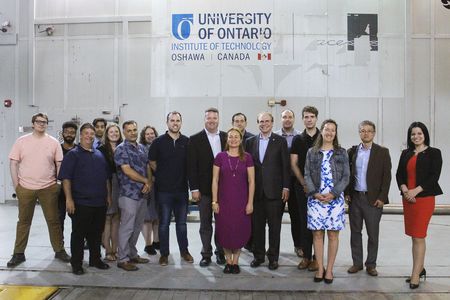 From 24 to 28 June 2019, ITEA Chairwoman Zeynep Sarilar visited several Canadian cities to promote the ITEA programme and strengthen and explore new opportunities of collaboration. Starting in Vancouver, the meeting with ESRI Canada, Translink and the City of Vancouver clearly showed the positive impact of the ITEA project PS-CRIMSON (in which ESRI Canada is participating) on the city of Vancouver. As Vancouver is eager to continuously improve its Smart City infrastructure, possible participation in new ITEA projects was discussed.
In Vancouver, Toronto and Montreal, Zeynep met with representatives from three Canadian Superclusters: the Digital Technology Supercluster, the Next Generation Manufacturing Supercluster (NGen), and the AI-Powered Supply Chains Supercluster (SCALE.AI). The Innovation Supercluster Initiative from the Canadian Government represents a significant commitment to a new model for innovation in Canada, co-investing in ambitious technology development projects to strengthen Canada's most promising clusters and to build superclusters at scale.
During her discussions with the three Superclusters, Zeynep introduced the ITEA Cluster and its way of working and possibilities for future collaboration were explored. As a result, the SCALE.AI Supercluster is exploring to potentially fund Canadian participants of ITEA projects to internationalise their funding programme and the Digital Technology Supercluster is planning to invite ITEA to one of its annual proposal events and to possibly co-create and host an international customer workshop with ITEA. Representatives from these two Superclusters also participated in the ITEA PO Days 2019 in Amsterdam. Zeynep also met with representatives from the Autonomous Vehicle Innovation Network (AVIN, the Ontario Provincial Autonomous Driving Cluster), which already successfully collaborates with ITEA: companies that are part of AVIN already participate in the ITEA Smart Engineering project XIVT.
Zeynep also took part in several meetings with Canadian government officials. A meeting in Ottawa with ministerial representatives from Innovation, Science and Economic Development Canada, Global Affairs Canada, and the National Research Council of Canada – which is home to EUREKA's national office in Canada. This meeting provided the perfect opportunity to discuss ITEA and possible future collaborations. Additionally, a webinar was held with senior directors of the National Research Council of Canada Industrial Research Assistance Program (NRC IRAP), where ITEA's positive impact on the Canadian innovation community was highlighted. In particular, NRC IRAP has played a strong role in supporting and connecting Canadian small and medium-sized businesses to EUREKA cluster programs including ITEA.
In a meeting with the Ministry of Economics and Innovation of Quebec, a follow-up on funding for several running ITEA projects was discussed. Additionally Zeynep met Sir Terence Matthews, a renowned Canadian serial high-tech entrepreneur, to introduce ITEA and its Impact stream created by the ITEA Community.
In conclusion, we look back on a successful visit to Canada. With great examples of shared successes and some exiting new initiatives in the pipeline, this could be an efficient beginning of a mutual beneficiary cooperation between the Canadian Superclusters and ITEA.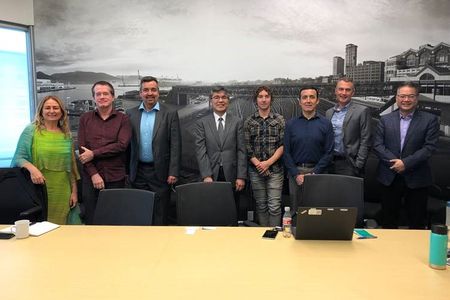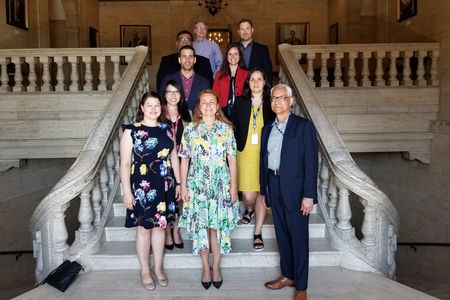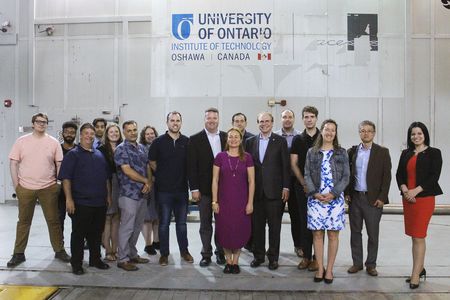 Related projects
ITEA 3 Call 2
Public Safety and Crisis Management Service Orchestration
ITEA 3 Call 4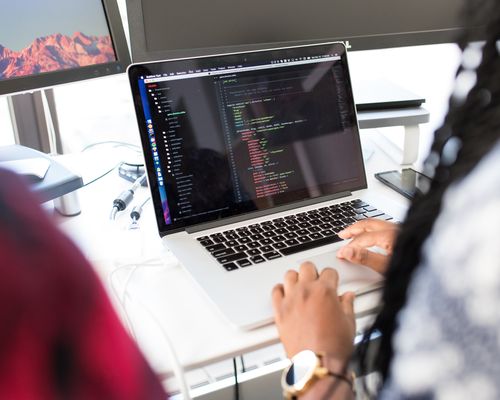 eXcellence In Variant Testing