ITEA workshop - as part of the 5th International B2B Software Days
14-15 March, Vienna, Austria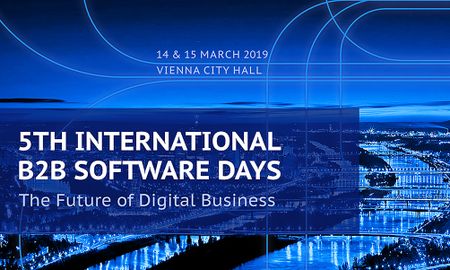 During the 5th International B2B Software Days, ITEA will organise a workshop on 'How ITEA can successfully boost your business in software innovation'. During this interactive session on 15 March, our speakers Irina Slosar (Austrian Research Promotion Agency FFG), Fopke Klok (ITEA), Maria Rimini-Döring (Bosch), Martin Benedikt (Virtual Vehicle Research Center), Asli Tanriverdi (Philips) and Anton Strahilov (EKS-InTec) will share their best practices and personal experiences. Afterwards there is plenty opportunity to network with the speakers and other participants.
When: Friday 15 March from 09:30-11:00, Workshop 3: 'ITEA - boost your business in software innovation'.
You can register for the workshop via the International B2B Software Days event registration (free of charge).