IBC 2018 preview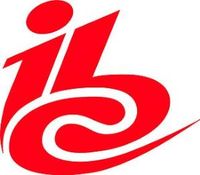 Now in its 51st year, IBC expects to bring together over 57,000 attendees from more than 170 countries to Amsterdam 13– 19 September 2018. Alongside the show's core broadcasting focus it is managing to expand and broaden its scope to reflect changing industry dynamics. In the earliest registrations for IBC2018, organisers noted they are seeing "measurable growth" in visitors from key adjacent markets like telcos and the cloud as the shift to IP and software and convergence of broadcast, IT and telecoms gathers pace.
IBC is also generally moving away from being an engineering-based event to one which attracts debate from the creative, operational and commercial sides of media businesses. As a result, it has specialist days in the conference which attract those from the telecoms industry, for example, or those charged with managing cyber-security.
The conference
IBC has formed a new conference steering group, chaired by Keith Underwood, COO of Channel 4 in the UK, which has led to the creation of six new conference tracks focusing on the most pressing challenges.
The conference this year features six tracks:
new platforms: innovators and disruptors
audiences: engage; influence; grow
smart connectivity and multiplay devices
advertising: the new attention economy
cutting edge tech innovators
Nextgen: interactive and immersive experiences
Within each of these streams organisers promise some big names who have pioneered new approaches and guided their businesses to successful achievements. They have also added new formats into the conference, like breakfast briefings and lounge talks.
There is a new Cyber Security Forum that sits alongside the Telco & Media Innovation Forum and Leaders' Forum as part of IBC's Executive Forums programme – a new initiative designed to attract 450 C-level experts to debate the industry's biggest challenges and opportunities.
The main conference will feature a mix of legacy media companies and new disruptors. Some of the speakers include Amazon's Max Amordeluso, EU Lead Evangelist Alexa, and Fabrice Rousseau, General Manager, Alexa Skills EU. Neal Mohan, Chief Product Officer, YouTube and SVP, Google, will also be speaking.
There is a session on immersive media over 5G. Among the speakers is Mark Hyung-Joon Kim from KT, who will talk about the Korean telco's work behind the 5G trials during the PyeongChang 2018 winter Olympics, especially as they relate to 5G-driven visual technologies and experiences.
Among those representing traditional media players are Kelly Day, President of Viacom Digital Studios and Jean-Briac 'JB' Perrette, President & CEO of Discovery Networks International.
Travel and logistics
Logistically, there is good news that this year finally marks the opening of the new North-South metro line. This will cut travel times and visitors will be able to arrive from central Amsterdam to the RAI in just a few minutes, giving a useful public transport alternative beyond the number 4 tram.
To get to Amsterdam, IBC have partnered with Air France and KLM to offer attendees discounts of up to 15% on a wide range of public fares on all Air France, KLM and their code-shared flights worldwide (see https://show.ibc.org/visit/travel).
For those coming from London, Eurostar has also finally started running a direct London-Amsterdam route though that's only one way for now with the return leg still requiring a change in Brussels.
Changing demographics
In the earliest registrations for IBC2018, organisers noted they are seeing "measurable growth" in visitors from adjacent markets like telcos and the cloud.

Last year, we first reported that IBC has managed to grow over the years as it embraces industry transformation. There were 1,679 companies exhibiting in 2016, up by around 350 since 2010. Total attendance has in this time increased by some 7,000 to 55,797, with North America and Asia seemingly making up the majority of new footfall in the RAI (both regions growing to make up roughly 10% of visitors each last year). Meanwhile, Western Europe and Scandinavia fell to 68.7% in 2016 from 71.5% in 2010. Similarly, most of the other regions - Eastern Europe, Middle East, Africa, South America - have also seen a small drop in percentage terms (all account for under 3% each).
Future zone
This year, IBC is collaborating with IABM on the Future Reality Theatre (pictured), which will present new ideas and spark the debate for change. Demos will include a number of technology advances, such as Web-VR applications, object-based media scenarios, pathways to 8K resolution for UHD, and Artificial Intelligence in broadcasting, as well as the world's first intercontinental ultra-wide vision (UWV) transmission between South Korea and the Netherlands.
Big Screen movie
This year's blockbuster comes in the dinosaur shape of Jurassic World: Fallen Kingdom on Monday 17 September. The Big Screen is shown in Dolby Vision and Dolby Atmos immersive audio. Last year's film was Baby Driver.
Charity run
The popular run in aid of charity returns. The 4K 4Charity Fun Run is a 4km (2.49-mile) race event held in conjunction with IBC that raises funds for organisations supporting diversity and inclusion initiatives. This year, all proceeds will go to local charity Stichting NewTechKids and global charitable organisation Iridescent. The run/walk will begin at 7:00 am on Saturday 15. More details at https://4k4charity.com/ibc
Since the inaugural event took place at IBC in 2014 (there are others at NAB etc), the series has raised more than $450,000 for good causes.
Floor plan
An interactive floor plan to help visitors navigate is available both to download as a mobile app and is also online at https://ibc18.mapyourshow.com/7_0/floorplan/?navbarlink=1
Exhibitors highlights
There are 15 exhibition halls and among the new exhibitors are China's Alibaba Group, the sixth largest internet company in the world. The complete list of exhibitors highlights can be found in the online article.
Related projects
ITEA 3 Call 2
Media Orchestration - Sensor to Screen